How Does Financing a Car Work?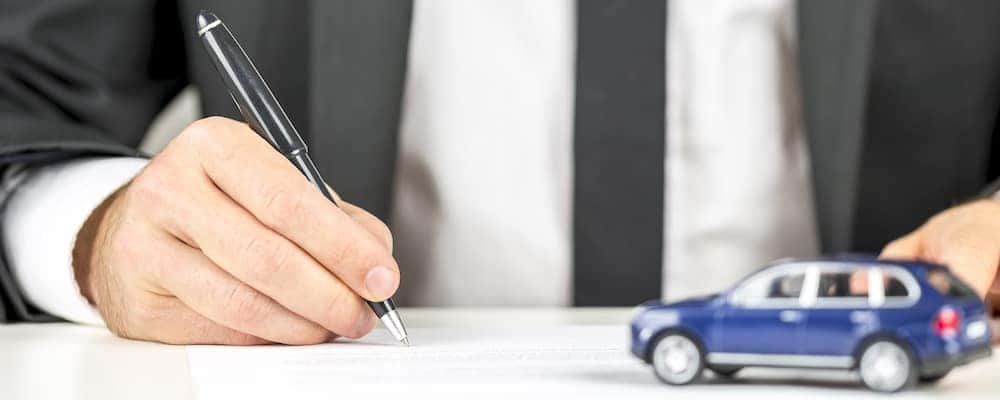 It doesn't matter if you're interested in purchasing a brand new model or an affordable pre-owned vehicle. There's a strong chance that you'll need to secure financing before you drive home to Santa Monica or Lancaster! If this is your first purchase, you're probably wondering, "How does financing a car work?" — and we don't blame you. The auto financing process is often full of confusing twists and turns, so get the facts you need today.
What Does it Mean to Finance a Car?
If you've always leased or paid in cash for the vehicles you've purchased, you may need to start with the simplest questions. Don't fret. If you've ever wondered, "What does it mean to finance a car?" or "What is financing a car?" you're certainly not alone.
"Financing" is just another way of saying "taking out a loan." So, if you're financing a vehicle purchase, you'll be working with a lender to secure the money you'll need to pay the seller. With the financed new or used vehicle in your possession, you'll make payments to the lender each month. As you pay off your loan, you'll progress closer to owning your vehicle outright.
How Car Finance Works
When you're getting ready to purchase a vehicle, you can choose to finance through a bank, a credit union, or a dealership. Although there are plenty of reasons to work with a trusted lender you've used in the past, financing with the dealership is often the quickest, easiest option.
What's more, since dealerships secure loans for drivers every day, they often have a wide network of lenders who are used to working with drivers from all walks of life. If you decide to go this route, all you'll need to do is reach out to your local LAcarGUY finance department.
No matter where you go to secure automotive financing, your lender is going to look at each of the following qualifying factors:
Loan Amount
Length of Loan
Debt-to-Income Ratio
Age of the Vehicle
There you have it: securing financing is as easy as finding a lender, and working with them to make a plan that fits your budget!
Choose a Lender Finalize the Loan Terms
When choosing a lender, you'll probably want to compare multiple loan packages and lending options. Make sure to consider your monthly payments, and remember to factor in costs like insurance, gas, and maintenance. If you currently own a vehicle, you might be able to trade it in to lower the amount you have to borrow. A longer loan term will mean lower monthly payments, but if you pay off your loan more quickly, you'll pay less in interest overall.
Before you sign, consider negotiating with your lender in order to get a better price. If you can find a better offer on a vehicle elsewhere, the dealer or the private seller might be willing to lower their asking price to match. You may also be able to adjust your loan package, secure a shorter term, or save in other ways.
As part of the financing process, your dealership may offer you additional options and packages to consider. Consider each option carefully, and find out if GAP insurance is worth it.
Learn More with the LAcarGUY Team!
Ready to get started? Explore our inventory to find the vehicle that's right for you, and then contact your local LAcarGUY dealership to set up a test drive! Your next big adventure awaits.
If you're looking to learn more and build confidence before you apply for a loan, check out our car buying tips and keep up with our blog.