Can You Finance a Car with No Credit?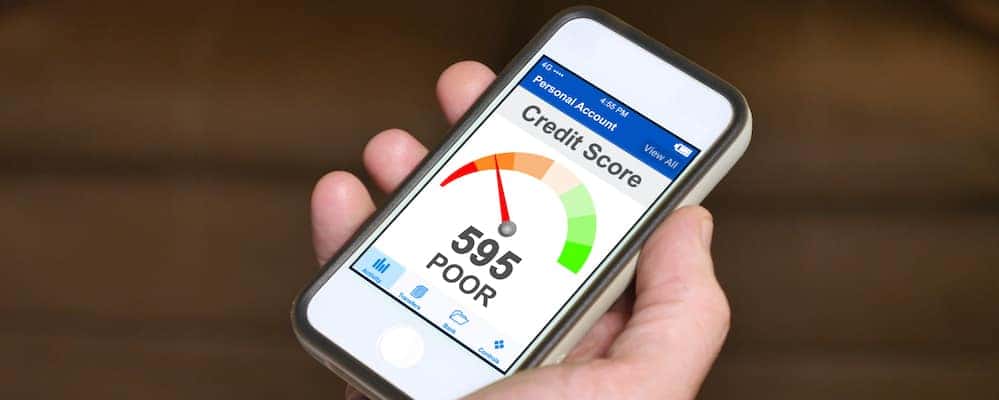 If you're trying to finance a car with no credit, you probably already know that almost all lenders are going to require a credit check. In fact, a lender that doesn't check your credit probably doesn't care if you can afford to keep the vehicle: They'll repossess it at the first opportunity. With that said, there's no reason to give up hope. Whether you're financing a car with no credit or financing a car with bad credit, you can count on LAcarGUY to see you through from start to finish.
Still have questions about how car financing works near Los Angeles after reading this guide? Don't miss your chance to ask our finance team a few questions. Contact or visit your local LAcarGUY dealership today.
Bad Credit Car Finance Tips
You might not have any credit right now, but some lenders may be willing to work with the driver who shows that they're really serious about the process. Yes, financing with no credit or bad credit means you'll have to make a higher down payment, and you'll almost certainly pay more in interest, too. However, if you need a new or used vehicle for your drives around Lancaster and Santa Monica, you shouldn't let anything hold you back.
No matter where you're coming from, your local LAcarGUY dealership is willing to work with you, not against you. Here are a few of our best tips for drivers interested in financing a car with no credit:
There's always a chance you'll be approved. Don't assume otherwise.
Come in with a plan, and be prepared to show your pay stubs. If you can prove that you're a good investment for the lender, they won't have any reason to turn you away. For the same reason, you should always ask questions and explore all options fully.
It's possible to revive your credit, and anyone can start from scratch.
Reviving bad credit isn't easy, but it's possible. If you make all your payments on time, you'll gradually build more credibility. If you've never taken out any loans and you really don't have any credit, start by taking out a low-limit credit card. Keep the balance low, pay it off at the end of the month, and don't miss any payments.
Explore your options, but don't let your applications get out of hand.
It's a smart idea to apply for loans from multiple lenders, but remember, drivers with a lot of applications on their record will look riskier to lenders. Keep all your applications within a 14-day period to prevent negative reporting. Know your score, if you have one.
Be willing to negotiate.
If you have bad credit or no credit, it can be tempting to take the first offer that comes along, and scary to let an offer slip through your fingers. With that said, you stand to benefit by negotiating on price and taking a second offer.
It's often easier to get approved for a lease.
If you're dead set on choosing a new car, getting approved for a lease is easier than getting approved for financing. However, since used car leases are so uncommon, most low-credit car buyers should choose buying vs. leasing.
LAcarGUY Has Your Back
Remember, valuing your trade-in with the experts can help you get a larger down payment and reduce the amount that you need to lend. What's more, our car payment calculator can be very helpful when you're trying to construct a payment plan or figure out if GAP insurance is worth it. Check out our lineup of used cars priced under $10,000 today, or find out what special programs you may qualify for.
Once you have the information you need, visit a LAcarGUY dealership near you and submit your application!