LAcarGUY's Mike Sullivan Participates in Electric Vehicle Roundtable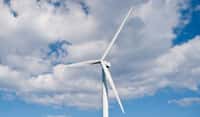 The Sustainable Business Council of Los Angeles (SBCLA), a non-profit organization which provides a professional networking and education forum for Southern California businesses and individuals working with sustainable products, services, and processes, hosted "Electric Vehicle Roundtable and Drive-a-thon." The panel featured six key players in this fast-emerging and competitive industry who guided the audience through a topic that is especially integral to the fabric and future of Los Angeles.
The event took place on Thursday, September 30, 2010, from 7:00 p.m. – 10:00 p.m. at Valcucine's showroom in Beverly Hills. The distinctive presentation reinforced SBCLA's commitment to showcasing environmentally-conscious businesses, and spotlighted cutting-edge sustainability trends and best practices across a broad range of industry sectors.
Moderated by Plug In America's (http://www.pluginamerica.org) VP, Paul Scott, who is also President of the Electric Vehicle Association of Southern California, "Electric Vehicle Roundtable and Drive-a-thon" presented: Laura Marion, CFO, Aptera; K. Forest Beanum, VP of Public Affairs & Communications, CODA Automotive; Richard Steinberg, Manager, Electric Vehicle Operations and Strategy, BMW of North America, LLC; Eric Shieh, Account Executive, Coulomb Technologies and Mike Sullivan, Owner and President, LAcarGUY
This distinguished group of professionals—representing the cycle of invention to delivery and consumer use—addressed the value proposition of these businesses and California's leading role in the sector's growth.
Topics included:
-Why is the timing for electric vehicles more ideal now than when "Who Killed the Electric Car" was released in 2006? What has changed? Or has it?
-What are the sustainable aspects of the vehicle industry vs. other forms of mobility, especially in Los Angeles?
-What are the economic implications of millions of Californians switching from 60% foreign oil to 100% domestic renewable electricity?
-What plug-in vehicles are available today and what will be available in the near future? What are the predictions for the future of electric vehicle adoption?
The event was sponsored by Stonefield Josephson, Inc., LAcarGUY, Valcucine, "Dom," Luna & Larry's Organic Coconut Bliss, Summa Marketing Communications, New Belgium Brewing, Evenson Design Group and dubroWorks Public Relations/Marketing/ Project Management.