Save More With LAcarGUY's Special Programs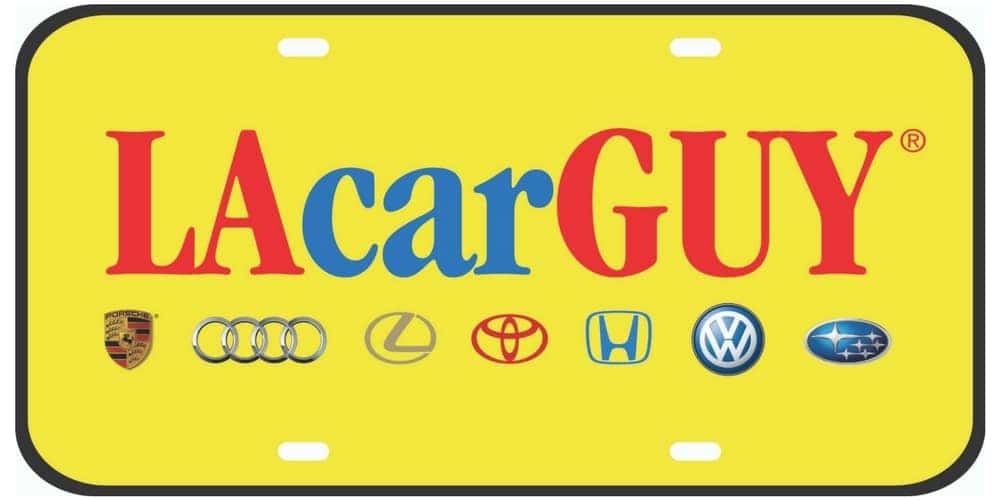 Because LAcarGUY has been in the business for over 50 years, we know just how stressful financing a vehicle can be – that's why we offer a number of special programs to save you money. Are you a soon-to-be or recent graduate looking to invest in a new vehicle? Every single one of our dealerships offers the College Graduate Program to help grads make a smarter investment. We also offer the Volkswagen International Business Professionals Program for those visiting the country for foreign business. We also honor members of the military with our Military Reward special to give something back to those who serve our country. Find out about our specials before heading to Los Angeles or Santa Monica for great deals on cars!
College Graduate Program
Are you a recent college graduate? Congratulations! Because we know you're looking for a job and juggling loans and other finances, we want to help you get the best deal on your next car. With the College Graduate Program, you are eligible to finance or lease a vehicle in this program six months before your graduation date and up to 18 months after. No cosigner is necessary, and you don't even have to have credit history. Whether you're looking for a new Toyota, new Volkswagen, new Subaru, new Lexus, or another available vehicle, our dealerships offer plenty of special financing deals and rates for grads, including:
Toyota: $750 rebate for purchase or lease and no payments for 90 days on new Toyota vehicles
Volkswagen: First month's payment of up to $800 waived
Lexus: $1000 reward if you lease select models and security deposit waived
And those are just some of our great options for college students! You don't have to spend all of your hard-earned savings to lease or finance the car of your dreams. Get in touch with one of our dealerships to find out what kinds of cash back, discounts, and other cool incentives you can get on your next vehicle.
Volkswagen International Business Professionals Program
International travel can be complicated – but it doesn't have to be. Are you traveling to the United States for business? First of all, welcome! We hope you enjoy your time here. Second, you might be looking for a way to get around. We can help you with that. If you partake in the Volkswagen International Business Professionals Program at either of our Volkswagen locations, you can get deals on leasing or financing a new or Certified Pre-Owned vehicle. In order to be eligible for this program, you must earn a gross income of $45,000 per year, and the monthly payment on your vehicle should not exceed 25% of your gross monthly income. In addition to qualifying for the program, you'll also need a letter from your employer, a copy of your social security card, a copy of your visa clearly showing the expiration date, three references from U.S. Residents, and verification of your residence and phone number. Contact Pacific Volkswagen or Volkswagen Santa Monica to find out more about eligibility.
Military Reward
We would like to give back in a small way to those who protect our country, which is why we offer the Lexus Military Reward program. Because of your courage and commitment as a member of the U.S. Military, we would like to offer you a $1,000 reward that can be used toward any new or L/Certified vehicle purchases through Lexus Santa Monica and Lexus Financial Services.* But sacrifices don't stop at the front lines – that's why we extend our Military Reward to household members of eligible U.S. Military personnel, as well as Gold Star families. The Military Reward offer is available to:
U.S. military personnel
Household members of eligible U.S. Military personnel (and Gold Star families)
U.S. military retirees (within one year of retirement)
U.S. military veterans (within one year of discharge)
To be eligible for this reward, you must provide verifiable proof of military status, receive a qualifying salary, and receive credit approval from Lexus Financial Services at Lexus Santa Monica. Contact Lexus Santa Monica to find out more about the Military Reward program and your eligibility.
Take Advantage of a Special Offer at LAcarGuy Today!
If you're a recent college graduate, an international business professional, or a military personnel, what are you waiting for? Contact us today to find out more about the great specials we have to offer. Between our numerous dealerships and selection of great deals, you're sure to find the perfect car at an amazing price. You can call LAcarGUY at (888) 202-1495, or reach out to one of our individual dealerships in the Los Angeles and Santa Monica area. We look forward to helping you find your next car with the best offer available!