How to Clean Leather Car Seats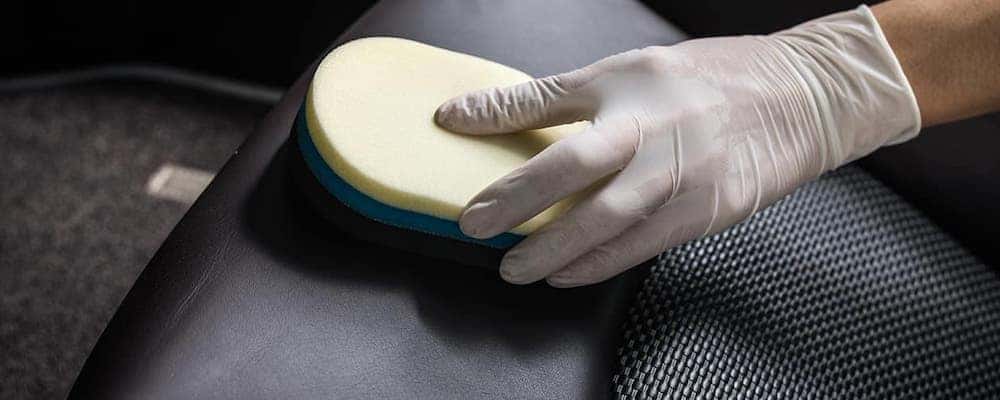 Many Santa Monica drivers prefer a vehicle with leather seats when shopping for a brand new car. Leather seats provide a more sophisticated feel than cloth seats. However, leather seats need more care to ensure they look good for many years to come. For proper leather seat care, turn to the team at the LAcarGUY family of dealerships.
Tips on How to Clean Leather Car Seats
If you want your leather seats to look like new again, all you have to do is follow the simple steps below:
To begin, remove any dust, dirt, and debris from the crevices in the seats by using a vacuum.
Once you have finished vacuuming the seats, apply a pH-neutral cleaning solution to your upholstery. If you have perforated leather seats, be sure to take care not to get the liquid cleaning solution inside of the perforations.
Gently clean the leather upholstery by using a soft-bristled brush and a microfiber cloth.
After your seats are clean, apply an approved leather conditioner to your seats. You will want to use a microfiber cloth to carefully work in the leather conditioner. Make sure that the conditioner is dry before buffing it in with a different clean microfiber cloth. Using a leather conditioner will help keep your seats supple and avoid cracking.
What Cleaning Products Should Be Used?
You should use a colorless, simple damp rag to lightly dust your car seats on a regular basis. If you want to clean the seats more thoroughly, you can use warm water with a bit of soap or a specially made leather cleaner to wipe down the seats. Your owner's manual may have a list of recommended products you can use on your seats. It is a good idea to follow those recommendations. There are a few items to avoid using regardless of the leather cleaner you select:
Sharp objects that may scratch
Household cleaner
Dark cloths
Detergents
Furniture polish
Additional Leather Care Tips
Keep a travel bottle of leather cleaning solution and clean microfiber cloths on hand in your vehicle. If you need to quickly clean your leather seats after a day of surfing, this can come in handy.
If you can keep your vehicle in a garage rather than leaving it outside in the open, it is smart to do so. Avoiding extreme temperatures is an easy way to prolong the quality of the interior.
If you are running errands, try to park in the shade when possible. Parking in the shade can prevent sun bleaching and damage.
Want to Know More About Cleaning Leather Car Seats?
If you want to know more about cleaning leather car seats or washing your car, the team at LAcarGUY would be glad to assist you. These tips can come in handy to keep your car and windshield clean after a weekend of camping or you are getting ready for your next vacation. Contact us today for more information.