While many drivers regularly get their car washed to keep it looking its best, there are other great reasons why regular car washes are essential. When car washes are done properly, they can protect the exterior paint and control imperfections you can't see, such as tiny scratches. LAcarGUY wants to make sure your vehicle is shining at its brightest and that it is protected from the elements. That is why we have provided a handy car washing guide. Learn how to wash a car by following the simple steps below. We also have tips for cleaning leather seats.
---
What Does Your Vehicle Require?
Does your car need a quick wash or the full package? If your car is fairly new or it was just waxed and polished, it will simply need a wash and wax. If your vehicle has been exposed to the elements for a few months without attention, it may be in need of a bit more care.
---
Rinse & Wash
Before you begin to wash the vehicle, you will want to rinse it first. This should get rid of loose dirt and debris. If you would like to clean it a bit more thoroughly, you can use car washing mitts and drying cloths. After the body of the car has been washed, it is time to clean the windows. It is important to use an ammonia-free solution created specifically for automotive use. Then, switch to a low-strength, acid-free pH balanced aluminum wheel cleaner and clean the wheels and tires.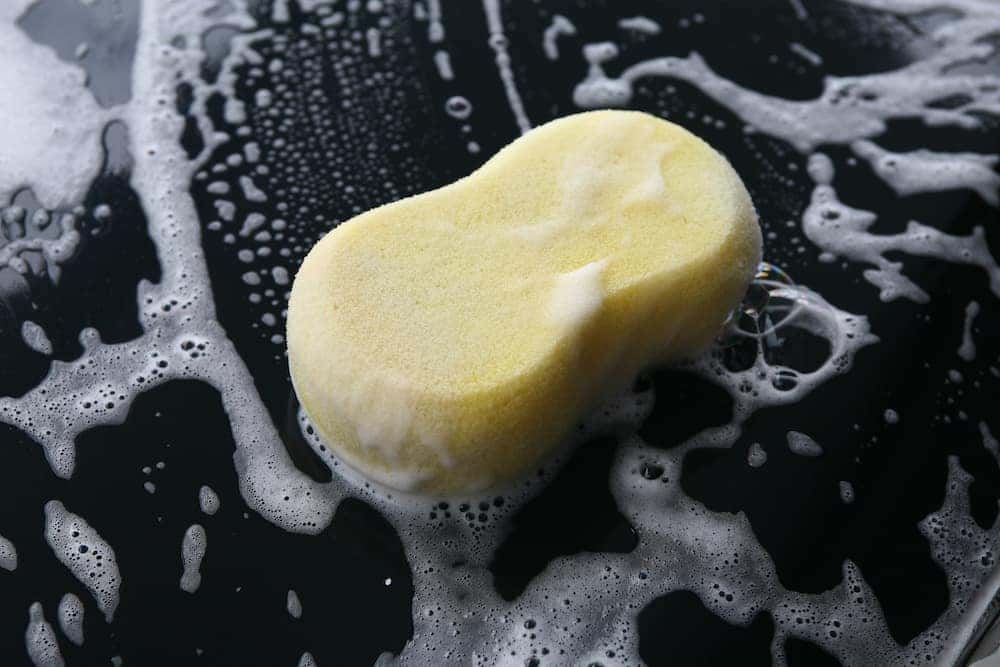 ---
Remove Bumps & Apply Compound
If there are still contaminants on the surface of your vehicle's exterior, you may want to use a clay bar to carefully buff away tree sap and other debris. If you want to smooth tiny scratches beneath the surface, consider applying compound with a dual-action polisher. Typically, you will need to apply 2-4 coats.
---
Apply Polish (If Needed)
Dual-action polishers are usually your best bet because the oils in the polish provide a glossy look. When you apply the polish, you can simply use a soft towel, or you can opt for an orbital buffer. While using an orbital buffer is the quicker method, you do not have as much control over the finished product. Also, keep in mind that if debris comes between the pad and your car while you are using the orbital buffer, it can lead to scratches.
---
Wax Your Car
Car wax does more than improve the appearance of your vehicle; it protects the paint from UV rays and helps it retain its sheen. Carnauba and polymer are the two most common types of car wax. Polymer wax costs a bit more than carnauba, however, it doesn't haze and doesn't need to set for long periods.
---
How Often to Wash a Car
How often you should wash your car depends on how you drive. If you are primarily just commuting to work, try to wash your car every two weeks. It is also a good idea to wax it every six months. If you do a lot of off-roading, be sure to get your car washed as soon as possible after each adventure.
---
Tips on How to Wash a Car
Cleaning Supplies: Do not use hand soap, dishwashing soap, or household glass cleaner. It is best to use products specifically created to protect your car's paint. Use a natural sponge or wool mitt to wash.
Washing: Lather up your car with soap and clean the sponge with fresh water as you wash the car body, windows, tires, and wheels.
Drying: If you air-dry your car, expect to see swirl marks. Be sure to hand-dry the vehicle with a terry cloth towel or chamois.
---
Learn About Vehicle Care With LAcarGUY
Would you like to know more about how to wash a car properly? The team at LAcarGUY would be glad to answer any of your questions. Contact us today at your convenience. In the meantime, learn how to clean car windows.
More From LAcarGUY
In response to growing concerns about the spread of COVID-19, we want to provide an update on the steps we've taken at all 12 LAcarGUY dealerships to provide a safe environment for both our customers and employees. Effective March 18, our temporary hours of operation are as follows: Service: 7am – 3pm Sales: 9am –…

On Saturday, Feb 29th 2020 Porsche South Bay hosted the annual Richstone Family Center Affair of the Heart: Speak Easy Soiree. With a sold out crowd the night raised over $400k all in the name of child abuse and domestic violence treatment and prevention. The Leap Year evening was packed with silent auction items, live…

On Sunday, February 9th 2020 LAcarGUY hosted its very own Mardi Gras-themed event at the Santa Monica Barker Hangar to celebrate its over 1,000 employees for all their hard work and dedication. Event included booths with games hosted by several incredible charitable organizations including EMA, Heal the Bay, Grades of Green, Cystic Fibrosis Foundation, Gone…