Subaru Antelope Valley Opens Expansion Renovation Amid Explosive Growth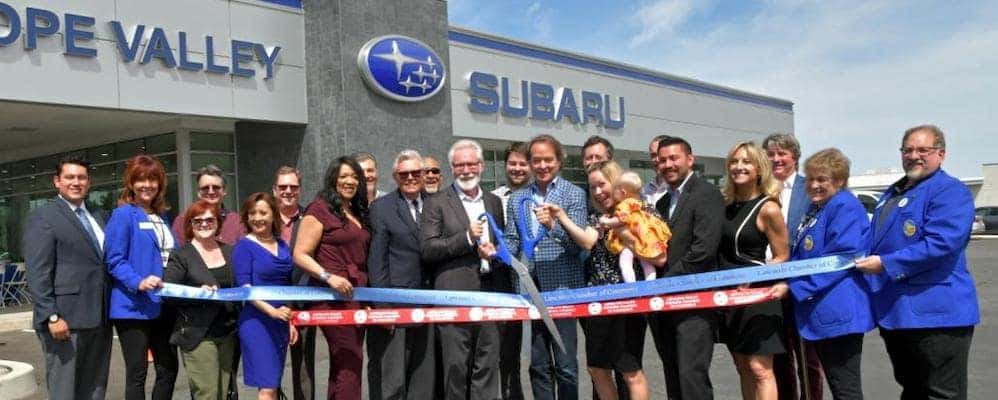 Early in April, Subaru Antelope Valley unveiled its expansion at the Lancaster Auto Mall. City of Lancaster Mayor R. Rex Parris was there to celebrate with LAcarGUY owner Mike Sullivan, praising the dealership for helping to create jobs and economic opportunity in Lancaster. The Mayor praised the dealership expansion in a City of Lancaster news story, saying:
"Lancaster is proud to be the home of dealerships like Subaru Antelope Valley which are the cornerstone of an economically resilient City, as they create local jobs and generate valuable sales tax revenue, which helps fund services our community members utilize every day. Under the skilled leadership of Mike Sullivan, Subaru Antelope Valley has experienced exponential growth in sales – once again proving the Antelope Valley to be a fruitful market for businesses in every sector."
About the Expansion
The renovation was planned to accommodate the rapid sales growth at the dealership, which has sold more than 100 vehicles per month in the first quarter of 2019. The expansion has increased the Subaru Antelope Valley dealership space to more than 24,000 square feet, giving Lancaster car shoppers more space to browse the selection of all-wheel drive Subaru cars, crossovers, and SUVs for sale.The renovation also included an expansion of the dealership's service facility. This will enable Subaru Antelope Valley to increase auto service operation by 140% over the next 3 to 4 years.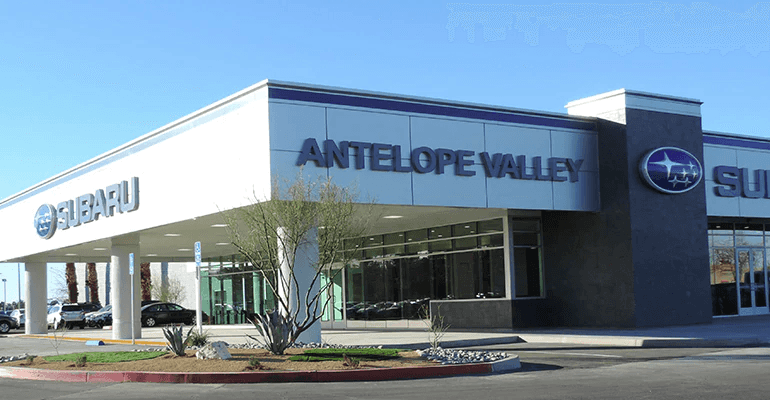 Commitment to an Eco-Friendly Facility
As with all LAcarGUY dealerships, Subaru Antelope Valley's expansion was made in line with our commitment to environmental causes. The Subaru Antelope Valley expansion included many green features, such as low flow water fixtures, LED lighting, and built-in recycling centers.
Bringing Jobs to Lancaster
The expansion of the Subaru Antelope Valley car dealership isn't just about more space, though. In addition to growing showroom and service space, Subaru Antelope Valley will be adding positions to its dealership staff. The dealership plans to both grow the sales team and add Business Development Company (BDC) representatives to its dealership staff this year.
About Subaru Antelope Valley and LAcarGUY
Subaru Antelope Valley was the third dealership to become part of the LAcarGUY auto group, serving the community of 160,000 residents in Lancaster. Subaru Antelope Valley has long been the top choice for shoppers looking for new Subaru cars, crossovers, and SUVs in Lancaster and the greater northern Los Angeles County area — just as all LAcarGUY dealerships are fixtures in their local communities.