Sustainable Works Honoring Mike Sullivan at 2019 Eco Star Awards Celebration
On Wednesday, September 25th Sustainable Works will be honoring LAcarGUY's Mike Sullivan at the 2019 Eco Star Awards Celebration in Santa Monica.
2019 ECO STAR HONOREES include:
Julia Jay Posin – Co-founder of Steel Straws, a social good company with the mission of reducing single-use plastics and organizing environment-focused community events.
Mike Sullivan – Owner of the LAcarGUY family of 12 dealerships being recognized for 20 years of dedication to environmental stewardship, community involvement and outstanding customer service.
Sony Pictures A Greener World – Empowers its worldwide workforce to lower their footprints at home and at work by offering programs that encourage companywide participation in sustainable living.
Date: Wed, Sep 25th
Time: 6:30pm-9:00pm
Location: Capital One Café 401 Broadway Santa Monica, CA 90401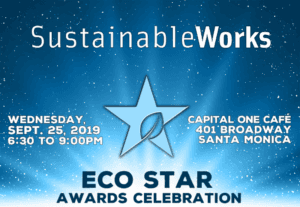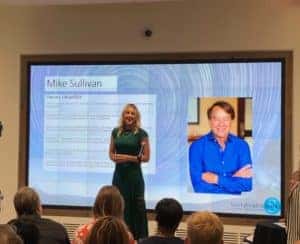 http://www.sustainableworks.org/events/2019-eco-star-awards