Volkswagen Santa Monica Lighting Retrofit
Committed to changing an "environmentally-challenged" industry and protecting future generations, LAcarGUY is active in local environmental programs and initiatives. Just recently, Mike Sullivan's Volkswagen Santa Monica completed a lighting retrofit in the service bays, parts department and business offices. The job included taking out the CFL's (compact fluorescent lightbulbs) and replacing them with LED (light emitting diodes bulbs). One of the main advantages of LED lights is the simple fact that they last much longer. The average lifespan of an LED lightbulb is around 11 years. The other main advantage is that they are much more energy efficient.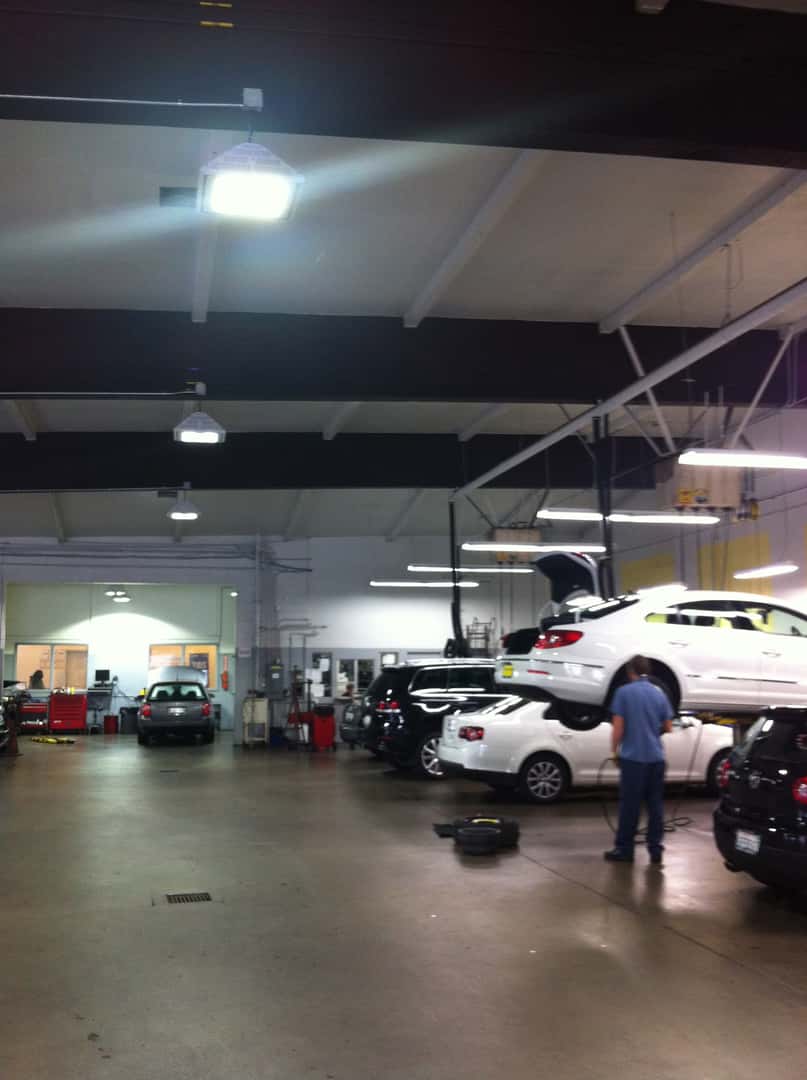 The retrofit reduced the energy usage from 245,875 annual kWh to 82,781 annual kWh. The annual energy cost was reduced from $36k to $12k. A total savings of 67%!
In addition to our energy savings, we reduced our carbon footprint even further by using E-Cycle Environmental to recycle 80 lbs of wood, 656 lbs cardboard and over 500 fluorescent tubes and lighting fixtures. Our landfill diversion was 100%.
Mike Sullivan's Volkswagen Santa Monica opened in 1964 and continues today one of the nations leading VW dealerships.